A trophy carries dust. Memories last forever
The Right People for Your Best Team
You were born to be a player. You were meant to be here. This moment is yours
We Will Build Your Own

career

.
Don't be afraid of failure. This is the way to succeed
We Will Build Your Own

career

.
If something stands between you and your success, move it. Never be denied
We Will Build Your Own

career

.
You were born to be a player. You were meant to be here. This moment is yours
We Will Build Your Own

career

.
Latest News
Get Latest Updates About
TSSA-UK
TSSA (UK) is an Independent, Charitable Collective Organisation of Old Students Associations in the United Kingdom Serving the Tamil Schools in Sri Lanka.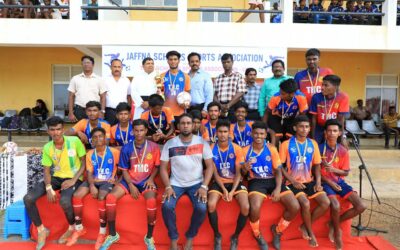 The JSSA is set to host an exciting Under 20 Football Tournament, bringing together...
read more
What We Do
Assisting the Little Ones to Flourish into athletes
The Impact of the TSSA on the Tamil-speaking Community in Britain
Our experts waiting for you!
The Tamil Schools Sports Association has been the driving force behind the promotion of sports within the Tamil-speaking community in Britain for the past 26 years. It all began with a meeting of 12 individuals passionate about sports from eight schools in the Jaffna district, who came together to discuss ways to improve the representation of Tamil people in sports. Since then, the TSSA has organized numerous sporting events and competitions, bringing together the Tamil community and advocating for the rights of Tamil athletes.
numbers speak!
We are always ahead

for Professional Solutions
Executive Committee Members 2023
We are dedicated to support you
Due to our governance as a Community Interest Company, The Sports Project operate with a limited capacity and eligibility criteria to ensure the highest quality and maximum impact for all our Partner Schools.